2 years ago, i posted all my contents on my wordpress blog. And i as my career and skills grows. I also wanted to level so i can give my client more. Below is my old wordpress blog.  I decided not to combine my old blog to this new one. I love to see my old wordpress to this new look. Now i add branding. To make all my content uniform.
You can still visit my old website here ====> VIRTUAL MAVEN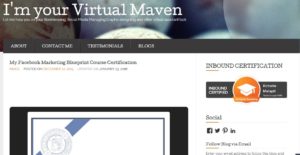 Now i invested into having my own hosted wordpress site. This is just  a short welcoming note for you. I hope you enjoy and learn reading my own!.
Have a wonderful day